Anyone knows that earrings are probably the most versatile category of jewelry. They can elevate any look from day to night, and come in a variety of finishes, shapes, sizes and personalizable options! Whether you're getting dressed for a zoom meeting or going out to dinner, we guarantee you can find a pair of earrings that fits your style from Slate & Tell's newest earring collection!
Not only are Slate & Tell's earrings affordable, but they are incredibly chic and easy to match back to any of our pieces.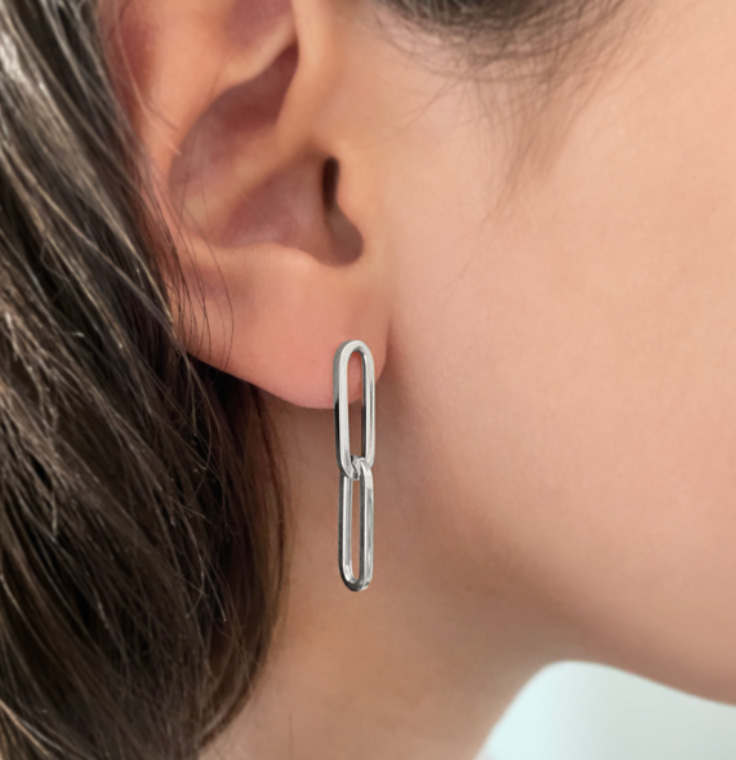 The Silver Paperclip Drop Earrings are sleek and fashionable and can be worn from day to night, for an effortlessly-chic look, or to dress up any date night outfit. The modern chain-link detail instantly elevates any look! The earrings come in two sizes, and are made in sterling silver for $49 and $74! Shop the small paperclip earrings here, If you're looking for something a bit flashier, shop the larger pair here!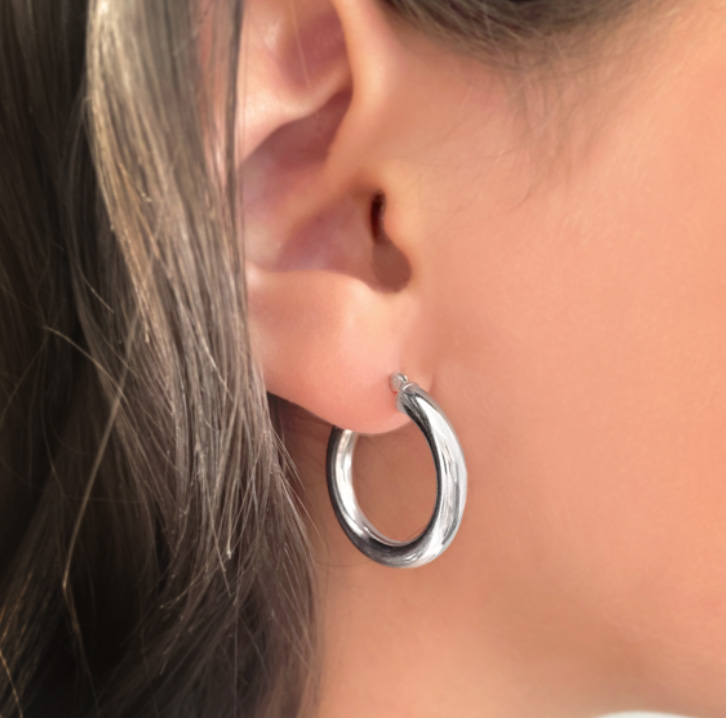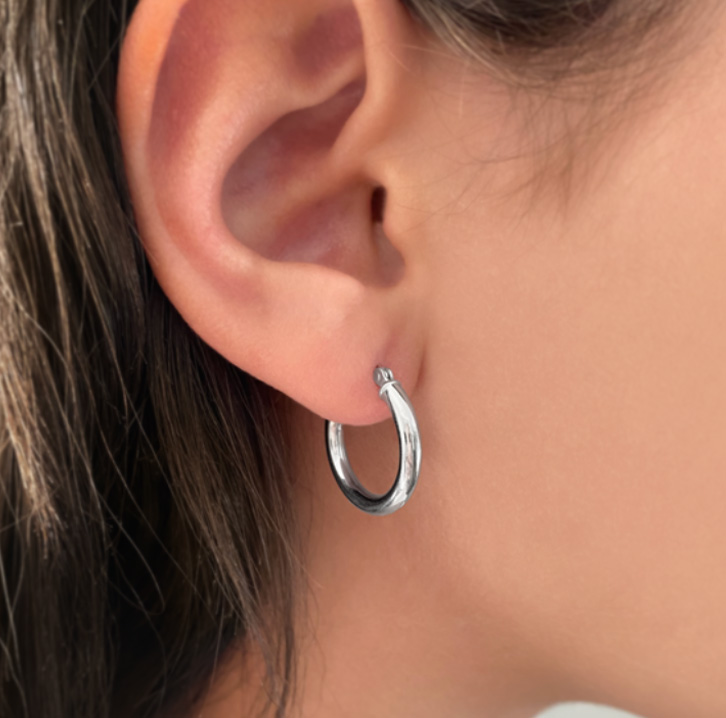 One of the biggest trends of this year has been small, chunky gold hoops. From Hailey Baldwin, to every fashionista in New York City, this style of hoops has become a jewelry staple for clients of all ages. The 15mm Silver Hoop earrings start at $30 in sterling silver and can be upgraded to the slightly larger 20mm Silver Hoop Earrings for $58. Shop them here!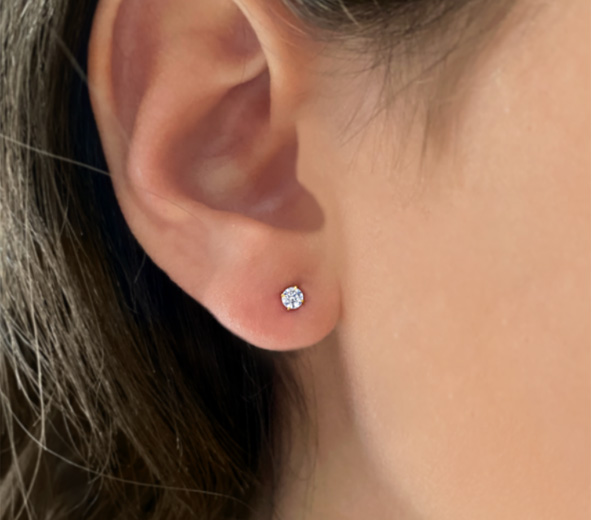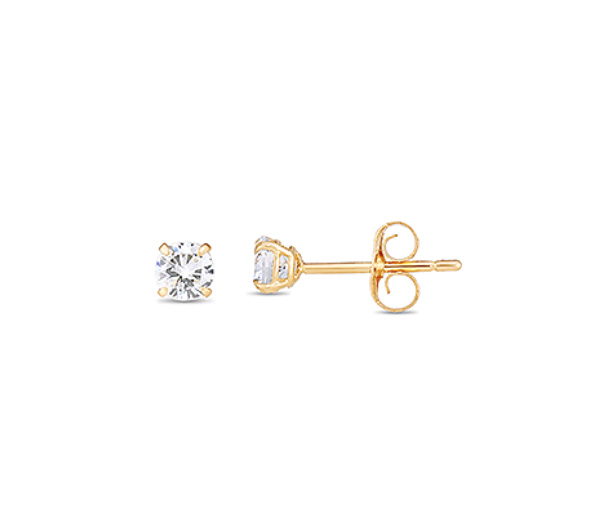 Another must-have is Slate & Tell's 3mm Gold Solitaire Stud Earrings. Not only do these studs go with everything, they will sparkle and shine for a lifetime. The gold studs are each set with cubic zirconia and are available in 14k yellow or white gold! Shop them here. If you're looking for a less-dainty option for studs, shop our 4mm Gold Solitaire Stud Earrings. These also come in 14k yellow or white gold. Shop them here.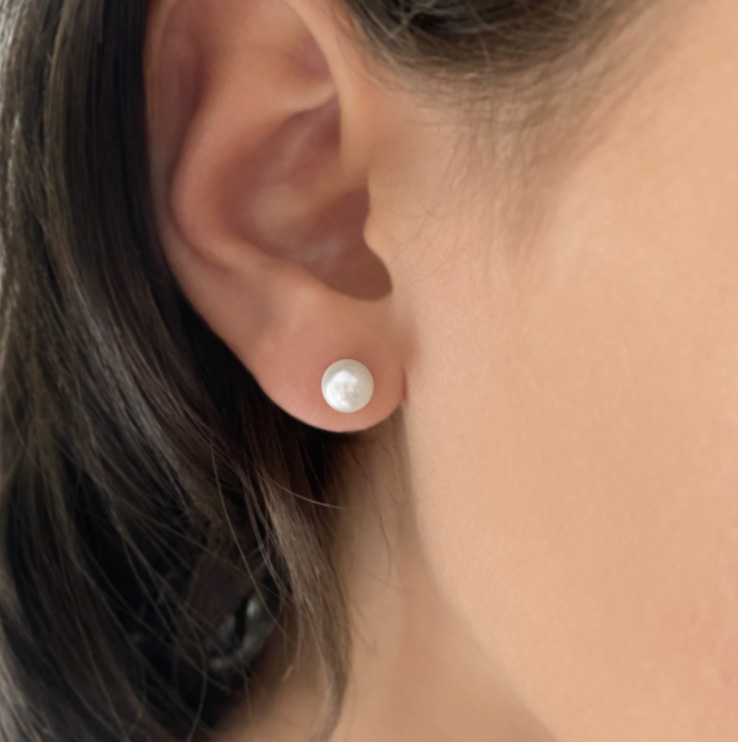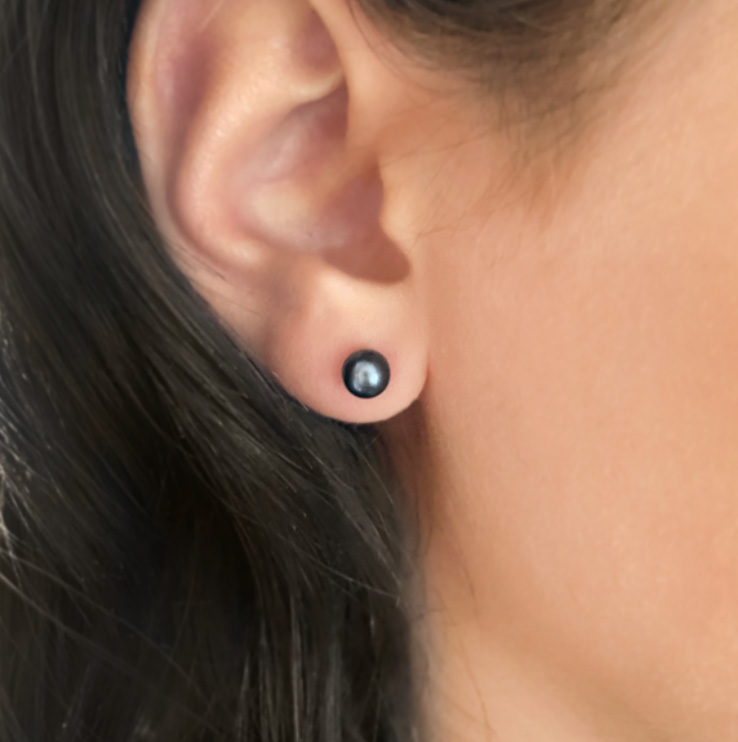 One of our newest styles at Slate & Tell is the 6mm Gold White Cultured Pearl Stud Earrings. These beautifully crafted earrings pair with just about anything and can instantly update any look with their modern feminine touch. The pearls are set in 14k gold (white or yellow) and are only $99! Shop them here! These earrings also come in black pearl setting option and are $79 for white or yellow gold! Shop them here!
As we introduce new styles for our exclusive earring collection, don't forget to sign up to our email list here and follow our instagram @slateandtell . Keep checking for new arrivals on www.slateandtell.com !